Driving is a dangerous endeavor as it is, given the myriad obstacles that are liable to pop up at any given time. However, when you're driving a large SUV, pickup truck, or van with limited visibility and a larger number of blind spots, the hazards increase exponentially. That's why it's crucial that you install a backup camera system for the utmost safety and protection. At Omaha Stereo Pro, we have a full line of backup cameras ready to be installed, and we'll outfit your vehicle with nothing but the finest precision and handiwork in Omaha. So don't run the risk of property damage or personal injury—get your rear view camera installation from Omaha Stereo Pro today.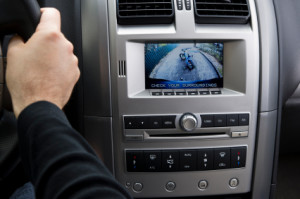 As a fully insured team of installation specialists, we're proud to offer an incredible selection of standard and wireless backup camera systems. Back up cameras allow you to see what's directly behind you when your vehicle is in reverse, which means you'll be able to avoid the stray objects that you might not have seen otherwise. A rear view camera from Omaha Stereo Pro will help prevent you from colliding with:
Pets and small animals
Young children
Parked vehicles
Oncoming traffic
Parking structures
Lawn ornaments
Landscape and hardscape fixtures
Mailboxes
Fire hydrants
Light posts
And more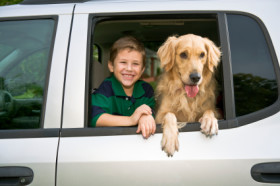 Did you know that thousands of children each year are injured or killed in accidents involving vehicles in reverse? Don't make that number any higher. Call or visit the shop at Omaha Stereo Pro, and we'll help you pick out a backup camera system that will perfectly suit your safety concerns and your vehicle. We're stocked with all of the industry's top backup cameras, and we'll put our installation expertise to the test in order to make certain that your unit is wired and integrated as seamlessly and accurately as possible. Whether you want a wireless backup camera to avoid tangled wires, a rear view mirror camera to make for discreet installation, or a tiny camera hooked up to your license plate, you'll find exactly what you need right here. Offering reasonable prices and some of the fastest service in Omaha, we'll make sure you get the rear view camera that saves lives and money. 
Omaha Stereo Pro offers free estimates and some of the highest quality products on the market, so call today to learn more!